El Salvador's Bitcoin Legal Tender Boosts Tourism By 95%, President Says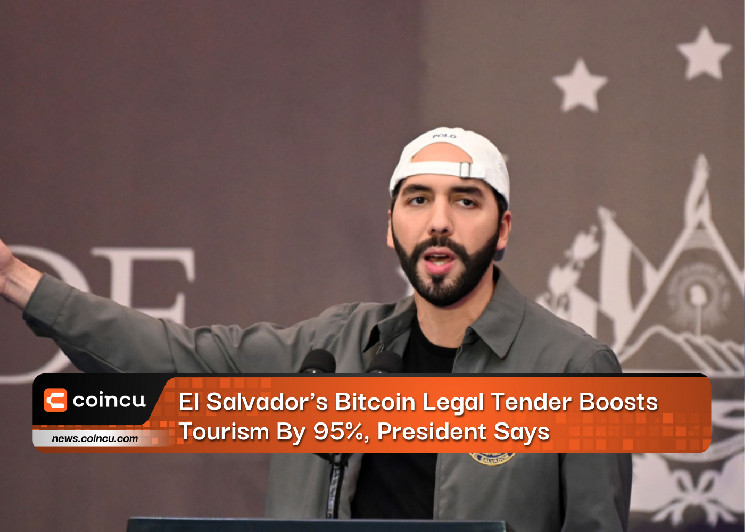 El Salvador President Nayib Bukele made headlines last year when he announced that the king of cryptocurrencies would become legal tender in his country. Now, nearly nine months after the implementation of the policy, Bukele claims that BTC adoption has led to a significant increase in tourism.
According to Bukele, tourism has increased by 95% since the country adopted Bitcoin. This significant figure highlights the potential benefits of embracing cryptocurrencies as legal tender.
🇸🇻 El Salvador President says tourism increased by 95% since making #Bitcoin legal tender. pic.twitter.com/JL0EUR0Z2m

— Watcher.Guru (@WatcherGuru) March 5, 2023
El Salvador's move to accept Bitcoin has generated interest from the global crypto community, with many individuals and companies looking to explore investment opportunities in the country.
However, the adoption of Bitcoin in El Salvador has not been controversial. The World Bank, for instance, recently rejected a request from El Salvador to assist in its transition to Bitcoin, citing concerns about the environmental impact of BTC mining.
Despite these concerns, Bukele remains committed to Bitcoin and its potential benefits for his country. He has previously stated that such adoption will help to promote financial inclusion and improve access to banking services for millions of unbanked individuals in El Salvador.
The global crypto community has watched the move to adopt Bitcoin in El Salvador closely, with many individuals and companies looking to see if other countries will follow suit. As more governments consider the potential benefits of accepting cryptocurrencies, it will be interesting to see how the crypto market responds and evolves in the coming years.
DISCLAIMER: The Information on this website is provided as general market commentary and does not constitute investment advice. We encourage you to do your own research before investing.